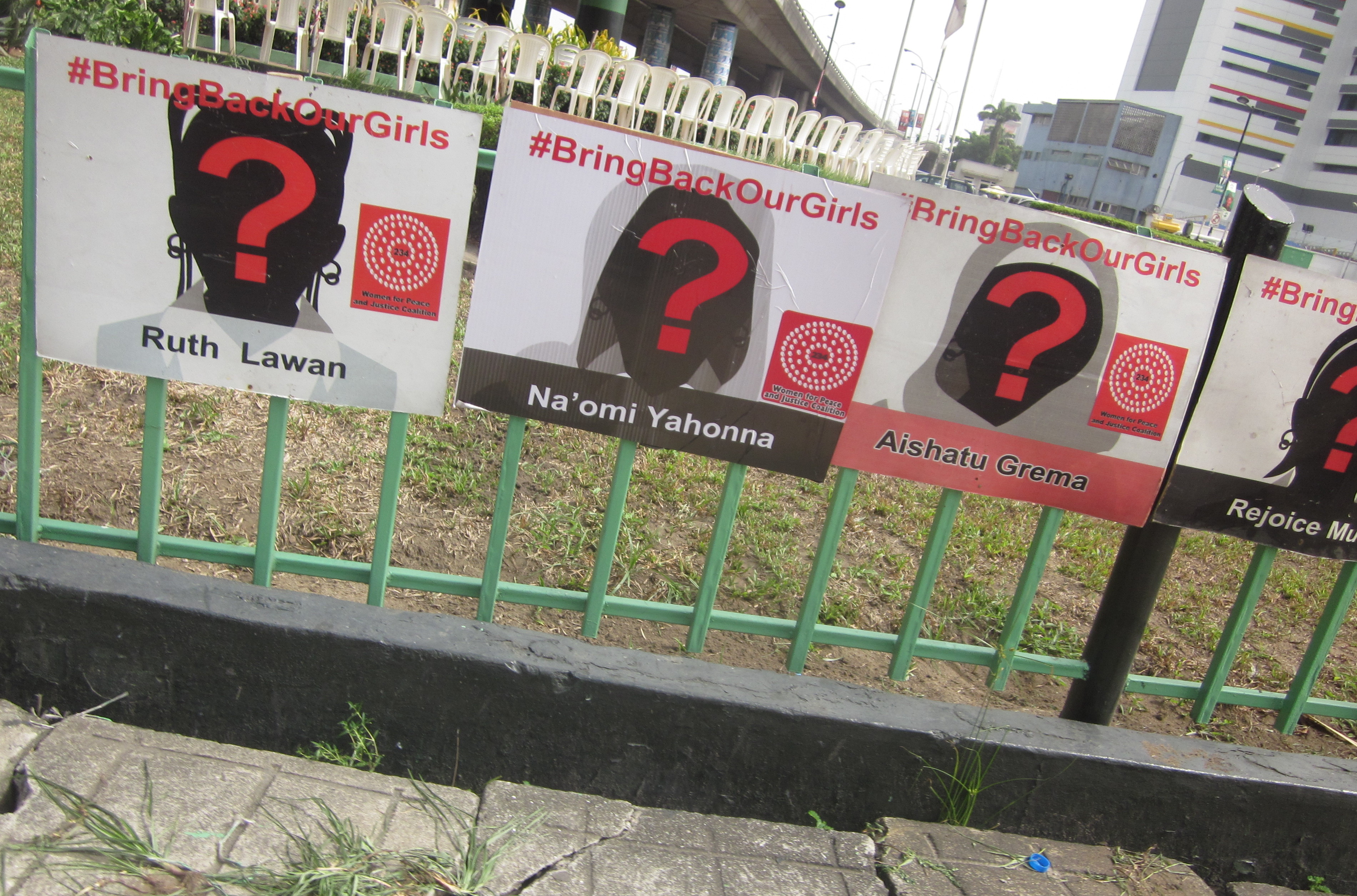 Hope For Our Girls
"How can one imprison their own sisters and treat them in such a bad way?"  This was Malala's question in a recent outcry against the abduction of over 200 Nigerian schoolgirls. In her interview, the young activist called on Boko Haram militants — who claim to be fighting for Islam — to read the Holy Quran and understand the religion. She also wrote a letter to the missing girls recounting president-elect Muhammadu Buhari's promise that his administration will not tolerate violence against women and girls.
It is difficult to even imagine the lives of these young girls in captivity. A popular book, Half the Sky, dives into violent forms of gender-based discrimination that affect millions of women and girls worldwide. In parts of Asia, female infanticide is common, while practices like female genital mutilation and marrying girls (under 18) off are common in Africa. Sexual assault is the most prevalent form of violence against women and girls all over the world, affecting almost 7 in 10 women.
Seven in ten. This is a disturbing ratio. But then, I recall that of the six girls growing up in my four family apartment building (Southeast Nigeria), three had been groped or assaulted. This would be a well kept secret, until one brave soul — a married woman from down the street — publicly shamed a pastor for touching her own nine year-old daughter inappropriately.
The open letter to the kidnapped Chibok girls and the plea for Nigerian leaders to protect the rights of girls, reminds the world that this movement is not only about Chibok. The popular hashtag  (Bring Back Our Girls) is not just for the 219 girls still missing. Or the over 1000 girls and women missing from the same region. Malala's words speak to the responsibility of all able men and women to protect their fellow humans. To value all human life. And to fight for equality.
Muhammadu Buhari vows in this New York Times piece, that his administration will rid Nigeria of Boko Haram and boost education (and in particular, educate more girls). Perhaps now, the nation can begin to dismantle practices and norms that allow for widespread marginalization of (especially poor) women and girls.
Muhammadu Buhari's declaration brings hope.
Related
VeryLoudYouth
We stand with the most vulnerable girls and boys. We stand for resourcefulness, resilience, and hard work. We are advocates for youth and advocates for the voiceless.
Got something to say?
Calling Young Writers and Creatives
Discuss culture, music, opinion. Report success stories, review literature, challenge norms. Increase recognition of the rights, fears, and aspiration of youth.