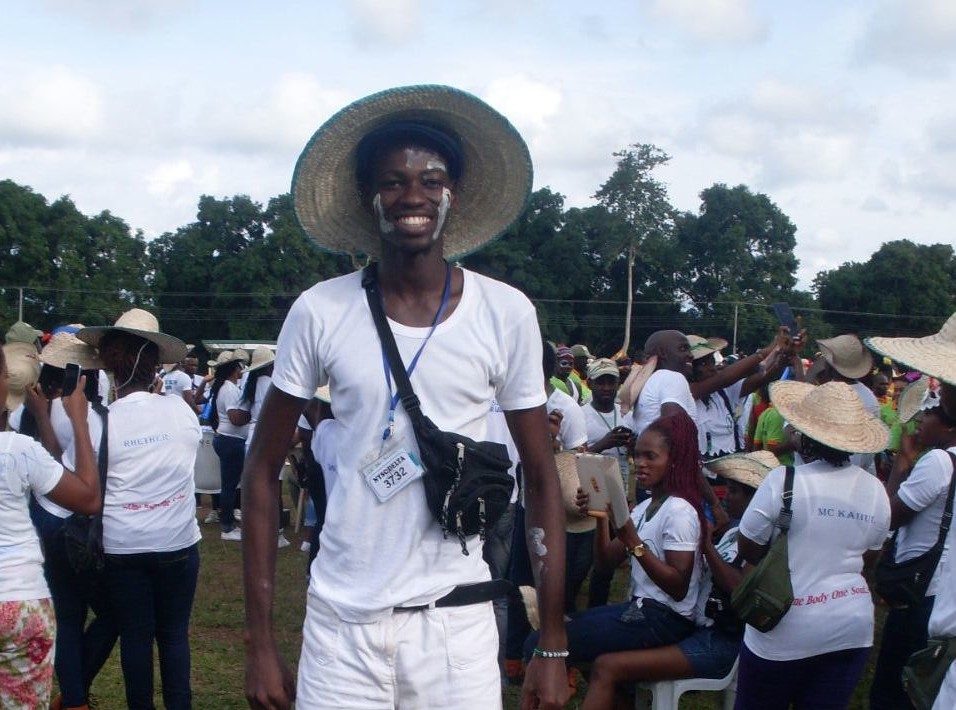 In the Shoes of a Young Journalist
When I wrote my first investigative piece on the state of Primary and Secondary Education in Lagos, nothing could have prepared me for what I would learn from the experience. Having just ended a short stint as a campus reporter with a leading Newspaper in the country, I set out with the confidence of a true Journalist.
Emotions set in
My first interview tested my resolve.  The meeting was with a student from a public Secondary School. She shed tears as she described the circumstances at home and at school under which she had to learn. I longed to comfort her, but, all I could do (as I probed) was offer a few kind words.
Sorrow is not all I would feel. When I snuck in to take pictures at another public school and bumped into a policeman, I was scared. I have heard that policemen and soldiers do not like people taking pictures.  My thoughts were of being framed (possibly) as a thief, spy, kidnapper, or some other sinister character. Luckily, he smiled and waved me on.
At the time, the school — African Church Primary School, Alagbado — was being used as an election center.  I found several classrooms with tons of broken chairs and tables. Some had, maybe, one or two desks. Further research would reveal that these classrooms housed close to 100 students.
The Headmistress also explained that a lot of furniture had been damaged during the elections — over a month earlier. The school had put off notifying authorities. Meanwhile, hundreds of students sat and did their best to take notes on the dirty floors.
So, anger creeped in too.
Stakeholders get involved
A true highlight in my investigation was meeting the Senior Special Assistant (SSA) to the governor on Primary School Education. She readily agreed to talk to me — a 21 year-old who introduced himself as a Freelance Journalist. It was thanks to her that I met the Headmistress of African Church Primary School.
The SSA also introduced me to teachers, many of whom raised several concerns. For example, students leave class at the slightest chance to get respite from the heat.
Turns out the school has been notoriously overpopulated and lacks the resources to adequately teach the number of students they have to enroll.
Tips for the "newbie" Journalist
As Journalists, every story we choose to tell is important. What's more important, however, is HOW we tell it. There is a responsibility on the Nigerian (and African) Journalist tell stories that embrace the true depth and wealth of her or his nation. This means intent observing, precise interviewing, and accurate reporting.
Here are some pointers.
Ask for permission from appropriate authorities before embarking on, or collecting data for your story. People are usually willing to help. If you do choose to go covertly (like I did), be extremely careful.
Introduce yourself as what you are — a Journalist (whether experienced, freelance, or newbie). There is some esteem (and fear) for this profession. Use it to your advantage.
Never show a rough draft to the people you have interviewed — even if they ask. Tell them to speak with your editor. If you are a freelance writer, you may point them to where they can find the finished story.
Interview as many people as you can. Do not limit yourself to a few. Also, don't be afraid to ask questions or to ask for pictures or videos.
Explain every detail (duration, purpose, questions) about the interview to the interviewee. Make them feel comfortable.
Be professional. Being overly friendly or emotional can influence responses.
Be focused and prepared. For example, have ready questions, listen and re-direct, switch off phones. If you have to use a phone for recordings, ensure it is on 'airplane mode'.
Let your editor or somebody close to you know where you are and who you are with at every point. Never go for an interview without letting your editors/employers know.
Make sure you are accurate in your reports and spell names correctly!
Lastly, do not compromise quality for deadlines or length. Journalists have a responsibility to tell true stories, and tell it well.
Tolu is a Nigerian freelance journalist passionate about writing stories that have meaning and inspire lives. He also works in the social sector
Latest posts by Tolu George (see all)
Related
Tolu George
Tolu is a Nigerian freelance journalist passionate about writing stories that have meaning and inspire lives. He also works in the social sector
Got something to say?
Calling Young Writers and Creatives
Discuss culture, music, opinion. Report success stories, review literature, challenge norms. Increase recognition of the rights, fears, and aspiration of youth.